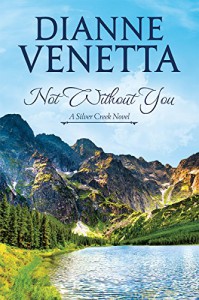 Lisa is researching a toad that is near extinction in the Rockie Mountains. She doesn't know that there is a killer who is in the mountains and following her. Walsh is a Marine who served in Afghanistan and is now living alone in the mountains looking for peace and quiet. When he sees Lisa and the person following her, he knows he has to protect her.

Walsh was a good character who was very capable of living alone in the mountains and looking out for people as all Marines are. I couldn't connect with Lisa though and found her hard to relate to. She was so intent on researching the toads that the rest of the world disappeared. She was an environmentalist that went way too far in not leaving a human footprint in the wilderness and not eating meat or killing an animal even though it was going to kill her. She was very capable but foolish at the same time. I guess because I didn't think much of Lisa, I couldn't see what Walsh liked about her.

The descriptions of the mountains were extremely well written. The vivid descriptions painted wonderful pictures of the beautiful but difficult terrain. The suspense of what the killer would do next and the romantic feelings between Lisa and Walsh kept my interest.

Please note I received a complementary copy of this book from Inspired Kathy in exchange for my honest review.